Sanders joins Bastrop staff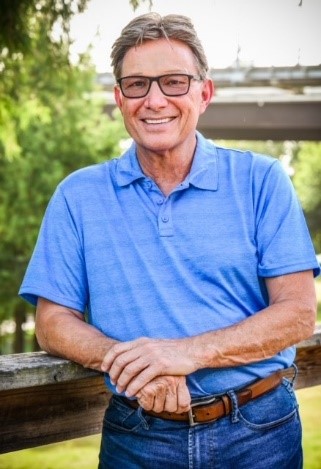 The Board of Directors of the Roscoe State Bank is proud to announce the addition of longtime Bastrop resident Johnny Sanders as Business Development Officer to its Bastrop banking team. Sanders is well known to many area residents and brings almost two decades of professional community and business development experience. Sanders will oversee the Bank's marketing efforts as well as help manage both business and community development efforts. "Johnny is a dynamic individual who has earned tremendous respect in our community. We know he will bring great value to us and to our clients, especially as we work towards our exciting, new partnership" said Roscoe's Bastrop President Rick Womble.
Roscoe State Bank recently announced its merger with Cornerstone Home Lending. Pending final regulatory approval, this new partnership will combine Roscoe's 115 years of community banking excellence with Cornerstone's formidable history in mortgage lending. The transaction will bring new banking technologies, enhanced product offerings, improved customer experiences and more robust lending capabilities. Sanders is extremely optimistic about the new partnership. "This Cornerstone merger is really a big deal for Bastrop and for our broader community", he says. "I'm grateful to be a part of this exciting future as we work to support the tremendous growth happening throughout our region."
Sanders most recently worked as Manager of Community and Development Services for Bluebonnet Electric Cooperative, where he served since 2003. In his most recent role, he led business development and community relationship efforts for Bluebonnet's entire service region, which touches 14 counties in Texas. Prior to joining Bluebonnet, Sanders served 16 years as Bastrop County Commissioner for Precinct 1. He also served on the Bastrop City Council, as President of the Bastrop ISD Board of Trustees and as Board Chair for the Bastrop Chamber of Commerce.
A sixth generation Bastrop County resident, Sanders is the son of A.A. "Sugar" Sanders, longtime Postmaster, and Nancy Sanders, who was the owner of Nancy's Cards & Gifts. He has two daughters, Lindsay Kana (Bastrop) and Morgan Polasek (Portland,Tx) as well as five grandchildren.
Please feel free to contact Johnny:
Johnny Sanders
jsanders@roscoestatebank.com
512-376-8244 cell